Big HIITS
How we get your results
PROGRAM IN-DEPTH
We first sought out to change the way obesity was being treated. What we ended up creating is a network of the best companies and their services that when used in conjunction with each other produce the greatest weight loss results. Usability and client engagement was just as important to us as our results-oriented goals. So we created a high intensity interval training system supported by superior trainers and backed it with today's great workout music to keep it light and fun, no matter how challenging training becomes.
Resting Metabolic Rate Testing
ReeVue by KORR directly measures the concentration of oxygen breathed out by each patient. The patient merely breathes through a simple mouthpiece as all the exhaled air is collected and analyzed. Because there is a direct correlation between oxygen consumed and calories burned (4.813 calories for every milliliter of oxygen consumed), an accurate measurement of oxygen consumption is an effective measurement of calorie consumption. Outputs, effectively pinpoint daily caloric consumption & expenditure for clients to lose or maintain body weight. By using the client's Resting Metabolic Rate (RMR) output with iKITCHEN – the nutrition and meal planning portal, clients can create unlimited meal plans that are scientifically designed to meet their specific weight loss goals.
Metabolic measurements is the key component we use for initial diagnostic testing to evaluate and treat overweight and obese people. It provides scientific principles to interact with patients and get them thinking about calories and metabolic rates. Therefore, it helps them be more successful shore term, and provides guidelines for maintenance long term. This is a great device.
iKITCHEN Nutrition Portal + Mobile App
Finally, there's a nutrition and meal planing portal that understands how to deliver what you need and how you need it. Jacobo's iKITCHEN is formatted to drastically reduce the effort it takes you to create a meal plan. It's our responsibility to help you: prepare your meals and ensure you're eating the right combinations of calories (Protein, Cabs & Fat) and essential vitamins. All to meet your specific goals.
After a few personal inputs from your RMR Test & food suggestions the portal will take care of the rest. Viola! You have your meal plan for the day, week, or month – and with thousands of food options you'll never get bored. With your mobile app you're now a touch away from instant access.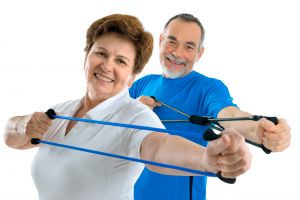 Support Groups
This isn't your typical support group. Once a week you and your class will meet with your trainer to discuss your progress and tweak your program to achieve the best results. Your trainers will introduce new tools every week to help you along the way. Because this is an open forum, you'll have the opportunity to voice your opinions, concerns and any other questions you may have about achieving your weight loss goals.
BIG HIITS
An effective weight loss program is set. The most advanced nutrition meal planning you can get is set. All the support you'll need to succeed is there. Now, all you need is a fun and motivating atmosphere.
BIG HIITS training is a progressive high intensity interval training system set for major weight loss. Driven by great music and trainers who will challenge you and help you achieve your weight loss goals, BIG HIITS is exactly what weight loss training should be about.