Back Project®
Spinal Dysfunction and Pain Management
Jacobo Physical Therapy proudly incorporates the use of the ATM®2 in its treatment approach to spinal dysfunction. The ATM®2 is an innovative, non-invasive clinical management system that incorporates a revolutionary approach and a leading edge medical device to address common musculoskeletal disorders such as back, neck, pelvis, hip and shoulder pain.
Back Project's patented ATM®2 device enables personalized body repositioning for finding a unique, pain-free position for each user. Once this position is found, the device stabilizes the patient allowing specific neuromuscular training based on body movement isolation that aims to achieve and sustain immediate pain reduction, increase range of motion, and improve function.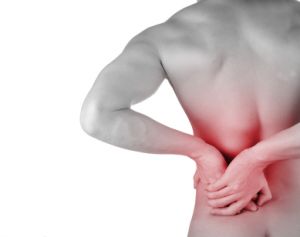 As a proud member of the Back Project Network of Providers, Jacobo's back specialists have all been certified through the Back Project to further their education and skill-set, in order to provide you the very best in back treatment.
Years of Service & Experience
ATM®2 has been used and studied by hundreds of facilities, university athletic departments and professional athletes.
University Athletic Departments
Don Chu, Ph.D., PT, ATC, CSCS, Former Director, Athletic Training & Rehabilitation Stanford University
The ATM2 has proven itself to be an invaluable tool for the treatment of both acute and chronic spinal conditions here at Stanford University. The ATM2 allows us to treat athletes with outstandingly quick results. We have even been able to return athletes who have had multiple levels of disc lesions to practice and competition more quickly than with any other standard rehabilitation protocols. In any high volume situation such as a Sports Medicine Clinic like ours, it is imperative that your interventions be effective and allow for early return to play. The ATM2 has filled that role and is allowing us to treat effectively. We would all like to increase a heightened sense of responsibility for their own care amongst our athletes. The ATM2 is a tool that lends itself to this end.
Professional Athletes
Ernie Els, PGA Professional Golfer
"This is an amazing piece of equipment that I was telling you about just after the op a couple of weeks ago. Being on it is really hard work and I build-up a serious sweat, but I would say it's my favorite of all the rehab exercises I have to do. It just feels like it really hits the spot in terms of targeting the muscles that need attention. It's good for increasing my range of movement also."
-The Good Progress Continues, Aug. 22nd 2005 By Ernie Els
World Long Drive Golfing Champion, Gerry James, Hails ATM®2
San Jose, California – August 31, 2007!- Two-time and current World Long Drive Golfing Champion, Gerry James, hails a new Smart-Exercise System, called the ATM®2, for immediately increasing his flexibility. After using the system in his home for four months and continuously seeing its immediate outcomes on himself and other PGA Professionals, as well as PGA Tour Professionals, Gerry continues to be amazed.
For more testimonials, Research and Case Studies performed by Top Universities and Clinicians visit Backproject.com